Don't waste your money on a cheap website
Get a modern site that combines the latest
SEO strategies
, legally accurate content and a
mobile-responsive design
.
Donaldson & Weston PA
A personal injury law firm based in Stuart and West Palm Beach, Florida.

"We have experienced almost immediate improvement in our ranking, number one in many categories and a significant surge in leads and new client conversions. Sutton Digital Marketing is extremely responsive, routinely updates us and is smart with the budget."
Scott Donaldson
Partner at Donaldson & Weston
What We Did
We designed a fully optimized, innovative website and performed comprehensive SEO.
The Result
The client had very few revision requests after the initial design and was getting new cases from SEO within 3 months.
Brown, Bass & Jeter, PLLC
A personal injury law firm based in Jackson, Mississippi.
"Our experience with Sutton Digital Marketing has been great. They are very knowledgeable and always available to answer any questions! I highly recommend!"
Katrina Brown
Partner at Brown, Bass & Jeter PLLC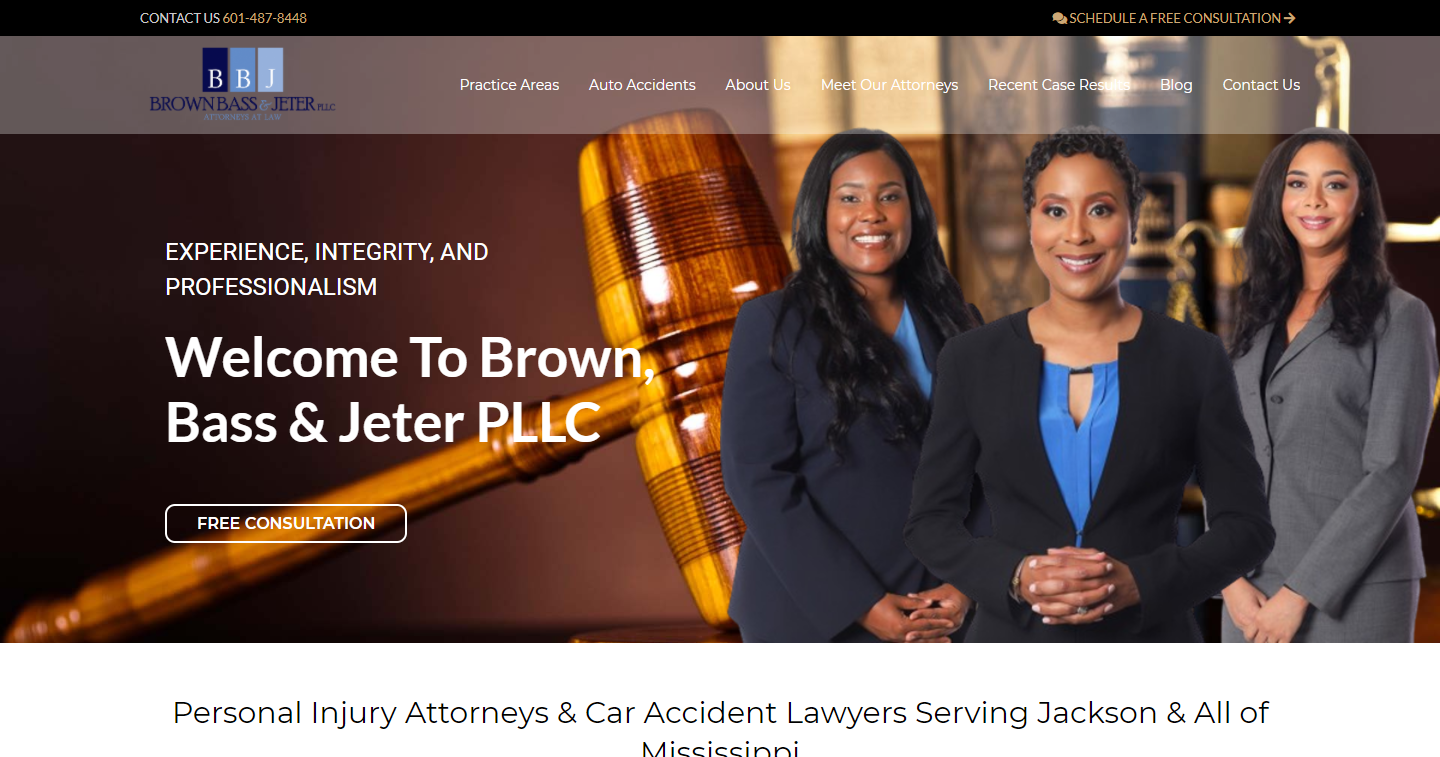 What We Did
We built a brand-new website from the ground up and executed full-service SEO for personal injury keywords.
The Result
The client was very satisfied with the quality and innovation of the site. There was a 50% increase in website traffic just one month after launch.
Emerson Straw PL
A personal injury law firm based in St. Petersburg and St. Augustine, Florida.
"We highly recommend Sutton Digital Marketing. We tried multiple companies with marginal success until we found Sutton Digital. Our results to date have been outstanding!"
Wesley Straw
Partner at Emerson Straw PL
What We Did
We did a significant overhaul of their website's design to improve aesthetics, conversion rate, and Google rankings.
The Result
The new website, in conjunction with our SEO services, helped the client achieve top-3 ranks for keywords related to car accidents, truck accidents, wrongful death, and medical malpractice.
FAQ
Search our FAQ for answers to anything you might ask.
Here are a few factors that set us apart from other website design companies:
We work almost exclusively with attorneys.
The average completion time for a brand-new website is just four weeks.
We are experts in search engine optimization.
Our writers specialize in producing legally accurate content based on state-specific statutes and case law.
We can also assist with off-page SEO and Google Ads management.
We've never had a single bad review from a web design client, which says a lot about the quality of our services.
Yes. The specific amount of the discount will depend on the circumstances, but we do offer a discount on website design if you also intend to hire us for SEO.
The price usually ranges from $3,500 to $5,000. The cost will ultimately depend on the size of the website and whether we have to build a site from scratch or simply update your existing site. We offer discounts to lawyers who also want to invest in SEO, which is highly recommended since a website on its own—even a very well-optimized one—won't bring in many cases (or any) unless you invest in a Google Ads or SEO campaign.
Contact us
Find out how we can help you reach your goals.